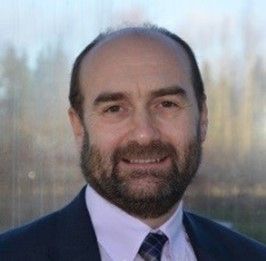 Philip Sayer
Head of Assurance and Challenge Considerate Constructors Scheme
,
CCPI
Philip is a Chartered Engineer with over 35 years' experience in industry, academia and consultancy.
In 2021 Philip joined the Considerate Constructors Scheme (CCS) as the Head of Assurance and Challenge to lead the development of new standards and associated assurance activities, to better assist the industry to meet today's challenges. He has been central to the development of the Scheme's modular approach for the Code on Considerate Practice implemented in January 2022, and the development of the assurance process for BSF and CCPI (the Code for Construction Product Information).
Philip started his career in heavy engineering and fabrication in the shipbuilding and off-shore sector before moving into an academic role lecturing in Manufacturing Systems Engineering. During his academic career Philip undertook research into robotic and vision systems application aiding automated assembly and developed and led new MSc. academic programmes in Manufacturing Systems Engineering and Environmental Management & Technology.
Philip left his academic role to pursue his interests in environmental, health, safety, and quality management systems as a consultant. This led to a 20-year international career in the Oil & Gas and Energy sectors, leading HSE at a senior level as the Global HSE Director for GE Oil & Gas and the Group HSE Head of Safety, Risk and Assurance at Centrica plc.