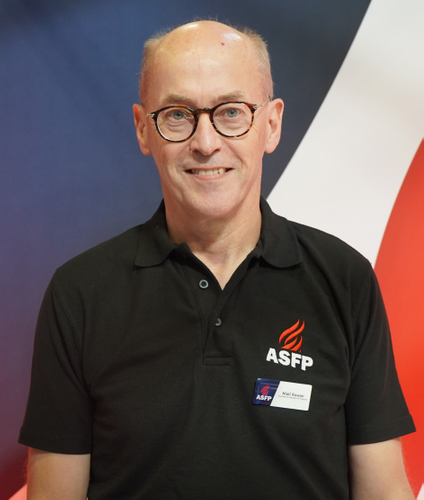 Niall Rowan
Technical & Regulatory Affairs Officer
,
ASFP
Niall is the ASFP's Technical & Regulatory Affairs Officer having recently stepped down after five years as its Chief Executive Officer. He has a long history with the Association, having been its Technical Officer since 2010.
As CEO he provided leadership and direction to the ASFP's aims to protect life, property and the environment through educating all those involved in the design, development, specification, installation and maintenance of 'built in' fire protection. Niall presents at numerous seminars across the country on behalf of the ASFP and is passionate about raising standards across the industry.
As the ASFP's Technical Officer he was responsible for all the Association's technical output , including the recently revised Yellow, Red, and Blue Books, the Best Practice Guide to Passive Fire Protection in Construction, the ASFP Guide to Passive Fire Protection for Fire Risk Assessors and many other publications. He managed several technical committees which provided the technical focus for the association.
Niall started working in fire in 1979 graduating to managing Warringtonfire's fire test laboratory and co-ordinating their European activities. He drafted the first 12 fire resistance test methods for CEN and from 2007 to 2009 he was President of EGOLF, the European organisation of fire testing laboratories and certification bodies.