14 Feb 2023
TITAN LITE PROVIDES FIRE INTEGRITY AND INSULATION FOR MANSFIELD HOSPITAL REFURB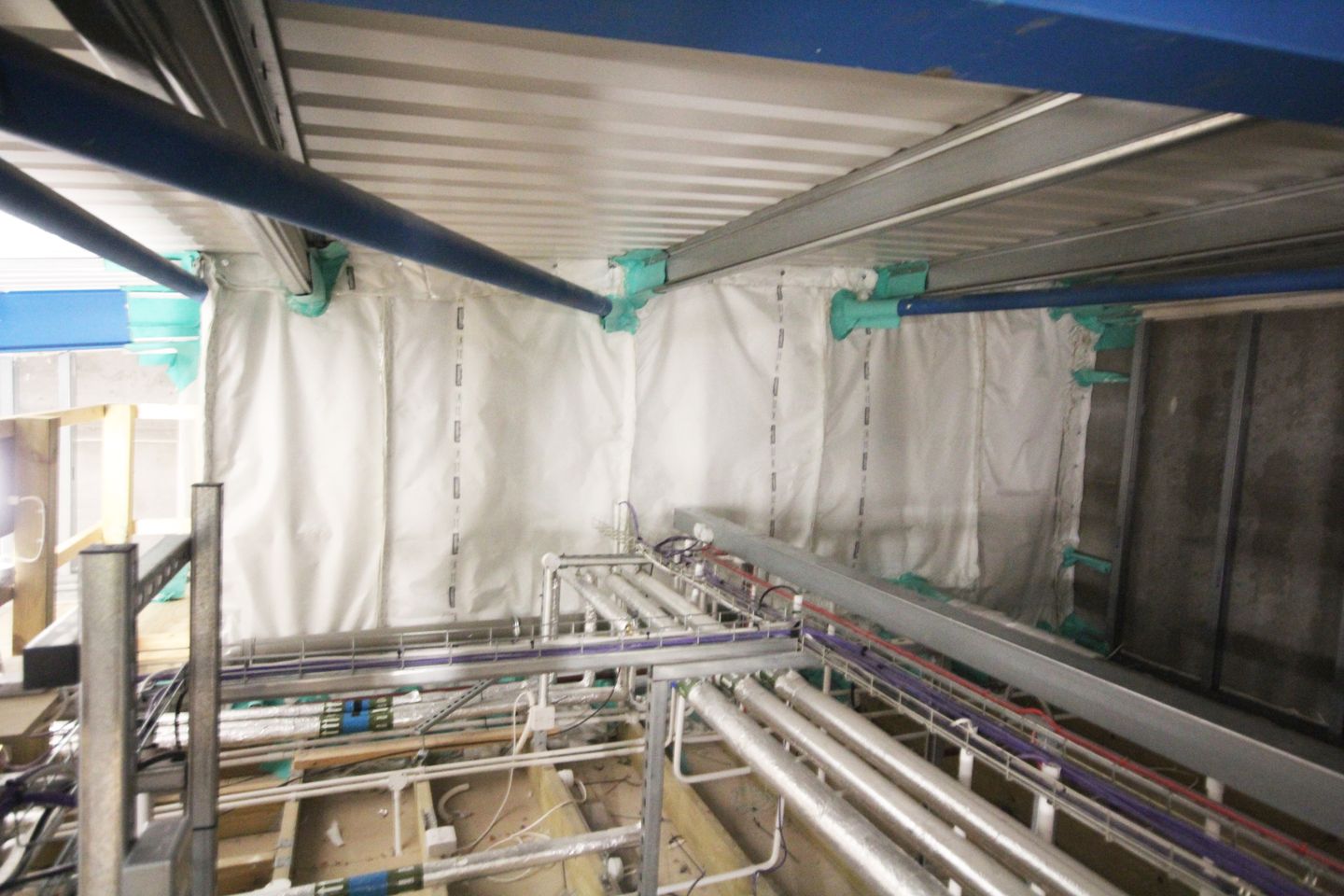 TITAN Lite™ Provides Fire Integrity and Insulation for Mansfield Hospital Refurb
Upgrading the fire protection within potentially vulnerable roof spaces has been a highly important aspect of the wider refurbishment and improvement work being undertaken at a mental health hospital in Nottinghamshire, with TITAN Lite™ being specified to provide both integrity and insulation, in combination with other products from the range of TBA FIREFLY™.
As a highly experienced specialist installer and long-term user of FIREFLY™ products, DC Fire Protection Ltd. has installed hundreds of metres of the TITAN Lite™ 120:60, as well as the Collaroll and a total of 13 fire-rated access doors: 10 measuring 1200 x 600mm, plus a further three of the smaller, 600mm square versions, offering a 120 minute fire integrity rating.
Established in 2015, DC Fire Protection works right across the country covering multiple sectors of the construction industry, installing active as well as passive fire protection systems.
A Director of DC Fire Protection, Daniel Mabbott, commented: "We have been dealing with FIREFLY™ for a number of years, including buying large quantities of the TITAN Lite™ and APOLLO Lite™, which we use for commercial contracts as well as other work. While we often propose the use of FIREFLY™ systems to clients, in this instance the TITAN Lite™ 120:60 had already been agreed by the client – in consultation with FIREFLY's own consultant and specified by another fire safety specialist for who we are sub-contracted. We have a very good working relationship with FIREFLY™ whose technical team are always ready to come to site to offer advice on issues which arise or to provide a bespoke detail. We also rely on them to give our operatives the training required, up to the appropriate level. In this case the installation work is fairly straightforward, also using the Collaroll to protect penetrations to the main barrier."
Installation work was successfully completed to schedule in September and DC Fire Protection Ltd. is now preparing to begin an even larger installation contract at the Ashfield Hospital also in Mansfield.
FIREFLY™ TITAN Lite™ 120:60 has been developed as a flexible fire barrier to provide compartmentation of larger concealed spaces within different types of buildings including factories, warehouses, healthcare facilities and even railway stations.
By offering 120 minutes integrity and 60 minutes insulation, TITAN Lite™ 120:60 exceeds the minimum requirements relating to Fire Barriers as detailed in the UK Building Regulations: Approved Document B (Fire Safety). FIREFLY™ is manufactured using specially treated woven glass fibre fabrics.