01 Dec 2021
The Critical Role of Fire Doors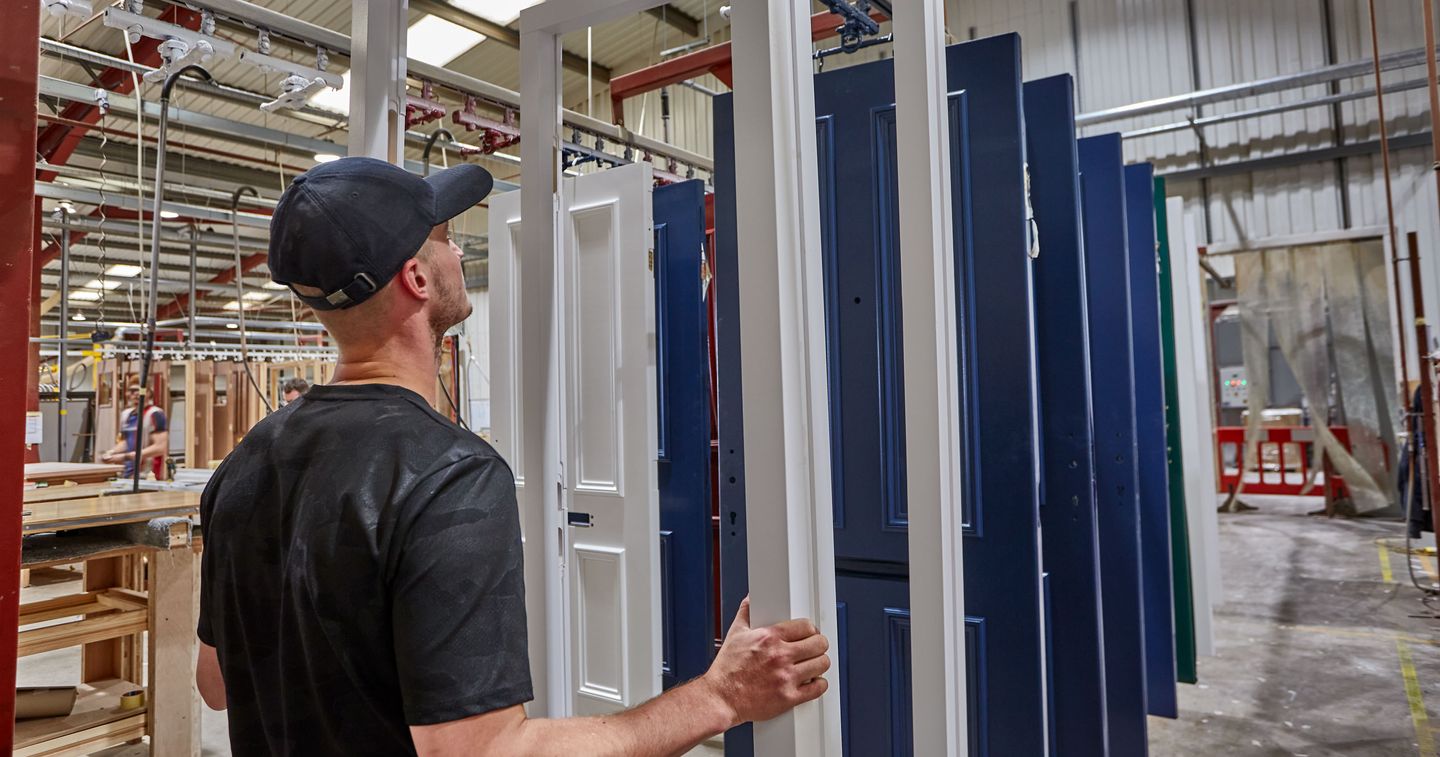 Those responsible for the upkeep of fire doors need to ensure homes and communal areas are made safe and habitable for people, therefore, care needs to be taken when ensuring fire doors can withstand the environments they are situated in. We explore the critical role that fire doors play in everyday life and what is done to ensure industry compliance.
Fire Door Safety Week
A campaign that runs annually to raise awareness of the important role of fire doors is 'Fire Door Safety Week'. This week-long campaign focuses on enforcing the message involving the importance of fire door safety and the need for thorough maintenance of fire doors to ensure they can withstand in the event of a fire. The campaign seeks to increase understanding and awareness of the role that fire doors have on property protection. Each year the campaign is based on a specific topic and this years' topic is 'Make Time to Save Lives'. The campaign will encourage supporters to spread awareness and spark discussion about the importance of correct fire door safety with the goal being to encourage building owners and those responsible to regularly check the conditions of fire doors and to act if needed.
Importance of Correct Specification
To ensure a fire door set is compliant, regulated third-party certification needs to be evident. Third-party certification, administered by recognised bodies such as BM Trada and Secured by Design, allows for the provision of certificate and the listing of specific door set ranges under that scheme to be certified.
In a recent article, by Jack Wooler from Housing Management and Maintenance, Helen Hewitt of the British Woodworking Federation (BWF) discussed an array of topics regarding the need for regulated third-party certification and the impact of environmental factors on the neglect of fire door safety.
Helen stated that the BWF '…continue to champion the role of fire door third-party certification as the only way to ensure that a fire door performs as designed'. This further assures the need for compliance in fire door products as certification guarantees that a form of inspection and safety assurance has been carried out to a standard that upholds correct fire safety requirements.
Hewitt goes on to say that a regulated regime of independent third-party certification should be embedded in law and in the organisation as it is an important aspect of ensuring fire door safety standards are upheld in properties that require them. Without the correct fire door safety precautions in place, not only is time and money impacted if doors need to be altered, but also the impact of people's lives as a compliant fire door can be a contributing factor to saving someone's life in the event of a fire.
Importance of Individual Components
The individual components that make up the overall design of a fire door are also important and the process of ensuring that all are fire safe is vital. Component types include letterplates, door closers, intumescent seals, and locking systems. Factors such as security, design, and ease of installation on door sets are considered when appointing the right components to doors, ensuring that the door complies to factors expected of a fire door as well as those that can add value.
At Sentry Doors, we work with trusted suppliers to ensure we are upholding the highest standards throughout the entire door procurement process. Amongst our list of trusted suppliers is Yale who produce innovative products that have been designed to deliver maximum door performance. We choose Yale for several components including locking mechanisms and letterplates. As a market leader, Yale are trusted by customers in the market to keep what is important to people safe. They are fire door compliant and are certified by Secured by Design, offering the highest levels of security for timber door systems, ensuring the highest levels of safety for tenants. Another trusted component we use are door closers, the TS92, TS93, and TS97, by dormakaba. Their range of door closers are suitable for both our flat entrance and communal door sets, offering an aesthetically pleasing and compatible range that are suitable for our fire door sets.
All our component products used for our fire door sets contribute to the overall standard of our doors, guaranteeing standards are upheld to limit the spread of fire or smoke in any environment.
The need for fire door safety is paramount and is something that needs to be maintained to ensure the protection of tenants. Fire Door Safety week aims to stamp out the legacy of fire door neglect, protecting properties and people's lives to ensure the upkeep of fire doors and to prevent any incidences before they occur. To follow our campaign for Fire Door Safety Week, visit our LinkedIn at @SentryDoorsLtd