13 Jul 2021
Switch & Save with P50 Service-Free Fire Extinguishers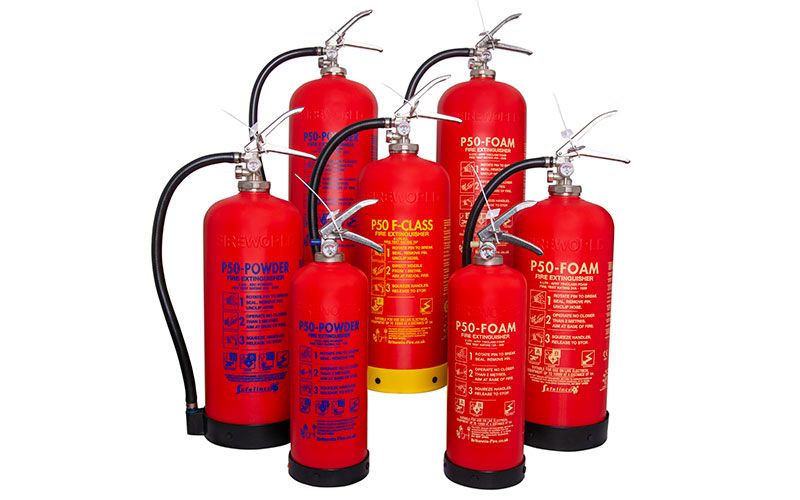 P50 extinguishers are a popular choice for many organisations looking to save money on their fire extinguisher setup. Their unique design means they don't require engineer servicing and the chemicals in a P50 extinguisher last twice as long as in a standard extinguisher.
P50s are manufactured to the highest standards and are Kitemarked by the BSI. They also have better performance ratings than many traditional extinguishers, giving better coverage. Many organisations like BP, Empire Cinemas, Mitie and Kier have already made the switch and are experiencing the benefits of P50 Extinguishers.
No servicing required
Maintenance is easy with P50 Fire Extinguishers! The annual visual inspection can be completed by a member of your staff instead of a service engineer. This eliminates annual servicing costs associated with traditional extinguishers and will save you money.
Long-lasting quality
Due to their unique construction P50s will give you 20 years of service and during this time only require a manufacturer refurbishment after 10 years. With a 10 year warranty, they will not corrode and are weatherproof so you can install them inside or outside.
Eco credentials
P50 fire extinguishers are fully recyclable at the end of their life and can make a real contribution to your green initiatives. Manufactured in the UK and without the need for service engineers to visit your site, they will contribute to reduced carbon emissions too.
Switch & save today
If you are interested in installing P50s on your site, why not visit the Safelincs stand (4/K112) and speak to one of our advisors to see how they could benefit your organisation? We can offer FREE site surveys, delivery and installation with any P50 Extinguisher.