14 Feb 2023
RESIDENTIAL ROOFS BEING UPGRADED USING FIREFLY'S APOLLO LITE™ 30/30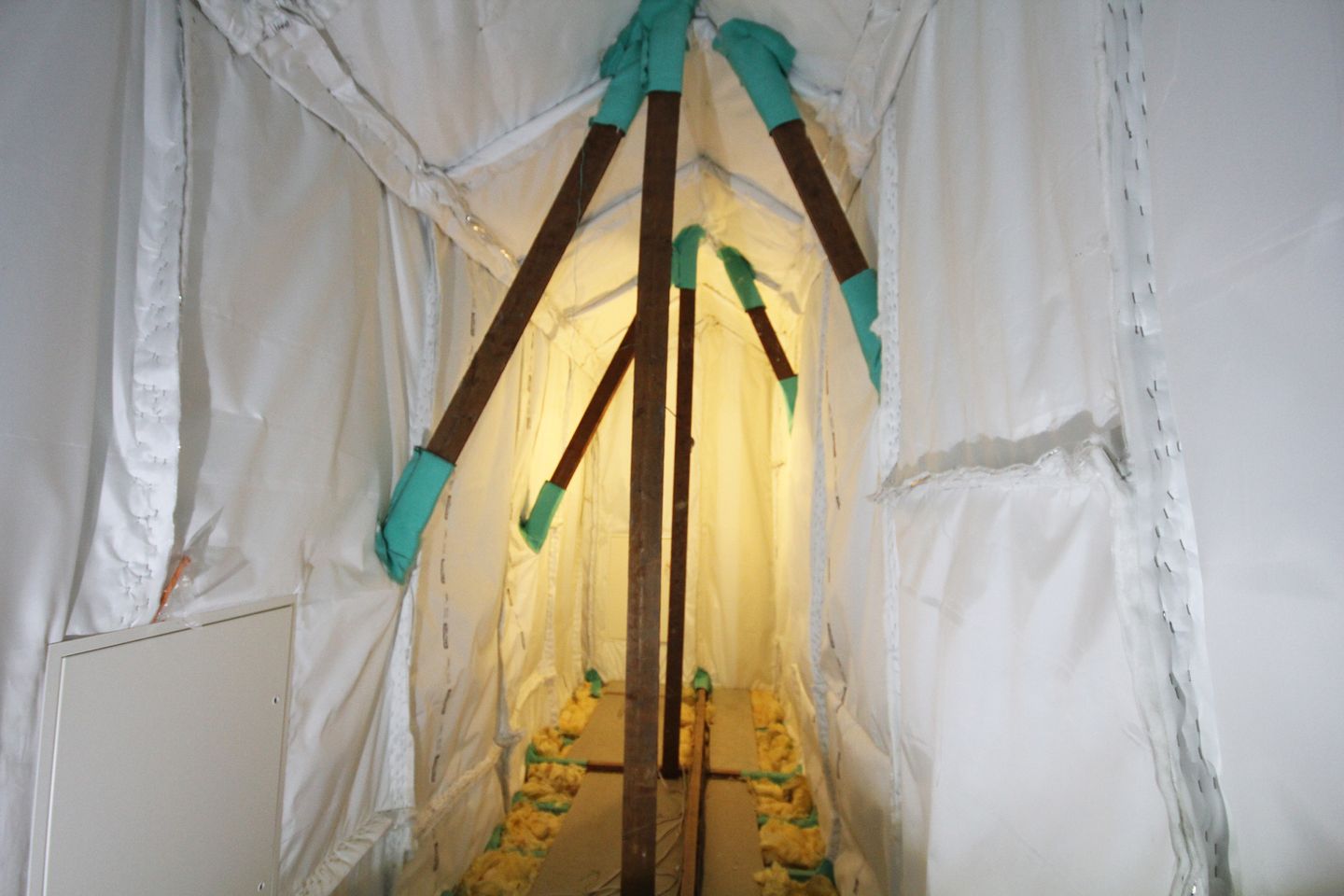 Residential Roofs Being Upgraded Using FIREFLY's APOLLO Lite™ 30/30
A specialist fire contractor is employing the APOLLO Lite™ 30/30 flexible fire barrier and Collaroll wrap from the range of TBA FIREFLY™ in undertaking a major fire protection programme for a national affordable housing provider: a phased scheme set to continue till its entire stock is upgraded.
Established in the 1990s, DC Fire Protection works right across the country covering multiple sectors of the construction industry, installing active as well as passive fire protection systems. It is currently engaged in lining the roofspaces to dozens of terraced houses on an estate in Sittingbourne, Kent.
Director of DC Fire Protection, Daniel Mabbott, commented: "We have been dealing with FIREFLY™ for a number of years, including buying large quantities of the APOLLO Lite™, which we use for commercial contracts as well as residential work such as this - where we are uprating the performance of pitched roofs right across a landlord's portfolio of properties. We have a good working relationship with FIREFLY™ whose technical team are always ready to come to site to offer advice on issues which arise, or to provide a bespoke detail. We also rely on them to give our operatives the hands-on training required. In this case the installation work is fairly straightforward also using the Collaroll to wrap beams and the project, which is set to continue for several years, is progressing well." The APOLLO Lite™ 30/30 has been developed for use in vertical separation or compartmentation situations, offering 30 minutes integrity and insulation and is straightforward to install for an experienced contractor. It is widely specified to form fire barriers within roof voids and floor voids in many different property types, including multi-storey flats and commercial premises.
Also used throughout this project are fire-rated access panels to provide safe and continual secure access as required, installed within a simple frame built into the flexible barrier wall.