19 Apr 2023
New products coming soon!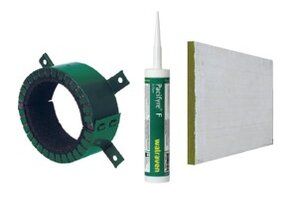 To enable us to provide more complete solutions for fire stopping M&E services, our product development team are currently finalising tests and approvals on three new products to be launched later this year.
Pacifyre FPC Fire Protection Collar - This will secure a fire resistance up to EL120 U/U for a range of combustible pipe penetrations up to 315mm.
Pacifyre Fire Batt - A mineral fibre board with fire resistant coating for sealing large openings quickly and easily, with full test approvals for our products.
Pacifyre F 2K Foam - A rigid 2-component expansion foam for 2hr fire resistance and smoke-tight closing of bulkheads.