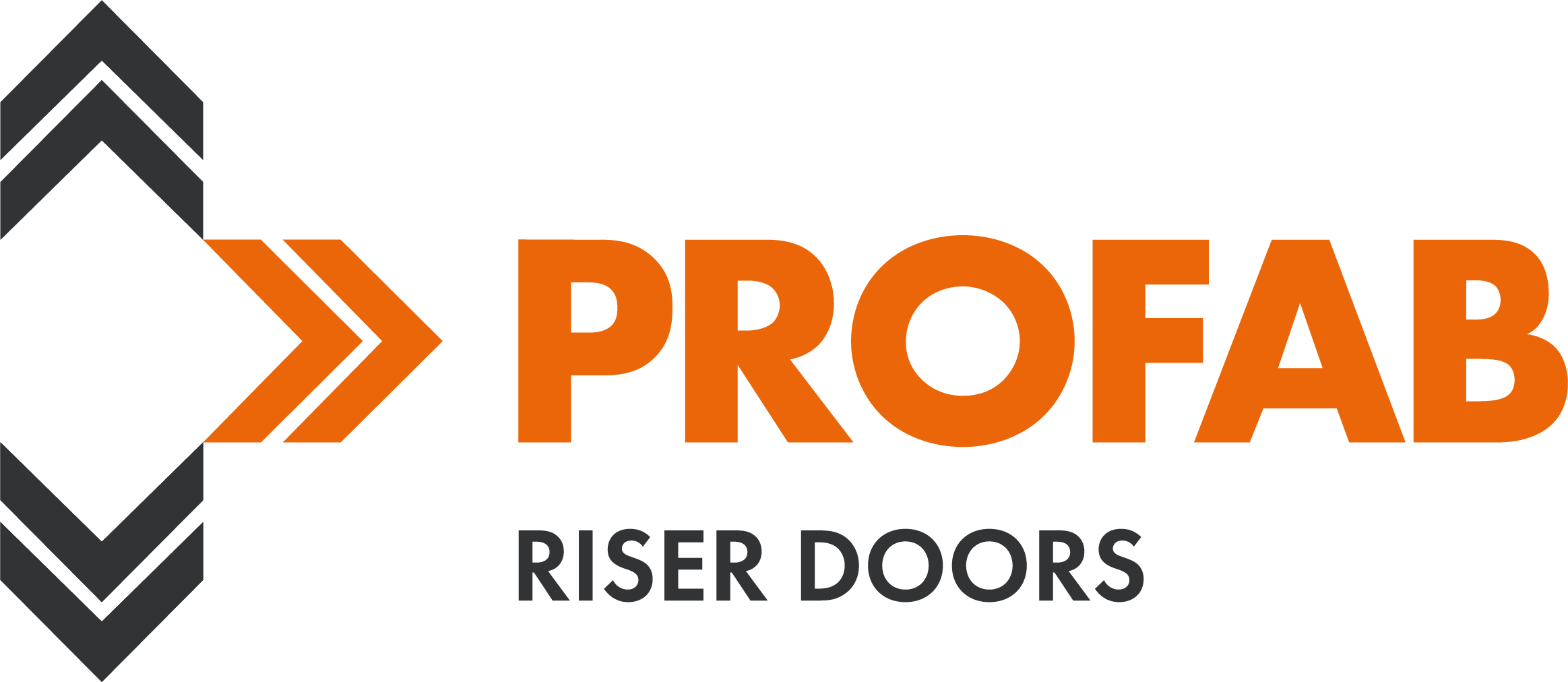 Profab Access
Stand: 3a/D35
| Fire Prevention
| Integrated Security & Fire
| Passive Fire Prevention
| The Fire Safety Event
Profab Access, Bilco UK, and Howe Green form Access 360 a division of Tyman UK&Ireland, providing a total manufacturing solution for roof, wall and floor access products. Located on stand 3a/D35, Access 360 will provide demonstrations of its fire integrity products, PRECISION Adjustable Frame, SKY Flatglass and certified floor-access covers.
Videos
This ingenious piece of equipment, the Howe Green Cover Skate, is a mechanical lifting device that makes it even easier to move our floor access covers.

Profab Access is a member of Made in Britain. We design and manufacture fire rated and non-fire rated riser doors and access panel solutions for walls, ceilings and drywall partitions.
News
Glasgow's latest redevelopment project, located on Langside Road, is built upon the former site of the city's Victoria Infirmary and consists of a large housing development that includes 413 flats, offices and retail space.

The 3.75 hectare site, which is situated next to Queen's Park on the south side of the city, forms an important part of the Battlefield area's character, with the buildings' exterior reflecting and complementing the surrounding heritage by using the city's traditional blonde coloured sandstone.

With the new Elizabeth line set to deliver a 10% increase in rail capacity across central London, the project will provide a high frequency service that reduces journey times and creates new travel opportunities by linking 41 stations across 100 kilometres.

As an important interchange for both the Hammersmith & City and District Lines and London Overground, the newly refurbished Whitechapel station will be an integral element of the Elizabeth line, with services running every two and a half minutes at peak times.

As a central part of the Elizabeth line that will connect with Thameslink and the London Underground, Farringdon station will be one of the UK's busiest.

Strategically situated 30 metres underground between the cultural and financial centres of London, the Elizabeth line station will provide links to the capital's centre and Canary Wharf, outer suburbs, home counties and three of London's five airports. Up to 24 trains, which will run each way through central London every hour at peak times, when the Elizabeth line is fully open.

As the UK's first manufacturer to bi-directionally fire test its riser doors, Profab Access understands the importance of ensuring the highest standards of compliance and certification.

Access 360, one of the UK's leading access solutions manufacturers, will open a new headquarters in autumn in the West Midlands to significantly increase its manufacturing capabilities, facilitate greater bespoke engineering opportunities and reduce lead times.

Located within the epicentre of central London, Sixty London Wall delivers high quality Grade A office accommodation combined with superior retail opportunities, all housed within a visually striking contemporary development that stands apart from neighbouring buildings.

Leading riser door and access panel solution supplier, Profab Access, has proven its first-class credentials once again as part of the recent completion of a major specification at Cardiff's new 5-star Parkgate hotel.

The construction sector is currently facing one of its biggest transitions to date. As specifying and installing building products that go above and beyond minimum levels of compliance is paramount to ensuring the long-term safety of a building, here Marcus Parnham, Commercial Director at Profab Access, discusses the importance of adequate product testing and certification.

Profab Access has launched a revolutionary certified frame system that sets a new standard for innovation, fire performance and functionality, making the installation of riser doors on site safer, faster and simpler.

The only product of its kind currently available, the expertly engineered PRECISION adjustable frame completely transforms the installation process for construction professionals and streamlines the specification process for architects and specifiers.

As part of the formation of the Elizabeth line's central section, which spans from Westbourne Park to Plumstead and Pudding Mill Lane, DMC Contracts, has installed over 1,500 Howe Green Floor Access Covers throughout seven stations.

Manufactured to BS 476: Part 22, the 7500 Series provides resistance to fire and smoke for up to two hours, providing the highest standards in safety, performance and compliance throughout all seven stations

As part of the construction of One Bishopsgate Plaza, over 200 steel riser doors from Profab Access in a range of door leaf configurations and sizes from its 4000 Series, combined with over 300 bespoke ceiling panels from its 7000 Series, are currently being installed.

The 4000 Series' third party CERTIFIRE bi-directional certification from Warrington Fire was a leading factor for specification, as the riser doors are fire tested from both sides to two hours, providing the highest standard of evidence for fire safety performance.

The Glasgow Museum of Transport specified Bilco UK's NSHEVs (smoke ventilators) as part of the building design to allow smoke, heat and noxious gases to be vented from the building to aid in the safe evacuation of any people within the building in the event of a fire.

Bilco UK is supporting specifiers, architects, engineers and facilities managers in achieving the highest standards in safety, efficiency and aesthetics with the launch of its new SKY Flatglass smoke vent.

Bilco UK, manufacturer of Roof Access Hatches, Smoke Vents and Roof Safety products, shares its top three considerations that professionals should focus on when specifying NSHEVs.

Howe Green's durable 7500 Series and 1050 Series Floor Access Covers are independently tested to BS 476 Part 22 to support construction professionals in achieving the highest levels of compliance, without compromising on quality or functionality.

Situated in the heart of Dublin just a short walk or cycle from Trinity College, Royal College of Surgeons Ireland and University College Dublin, Scape Aungier Street is a new state-of-the-art student accommodation complex.

As part of the construction process, which was managed by John Paul Construction, 226 Profab Access 4000 Series Riser Doors were specified for installation by AE Doors throughout every part of the building, including the communal areas and individual bedrooms.

Whether you are working on a commercial or residential project, there are a number of
factors that must be addressed when deciding on a roof access hatch and accompanying
ladder to ensure its safe and compliant application for the entire lifecycle of the building.

Here Tony Stevens, Technical Estimator at Bilco UK, explores the main areas that should
be taken into consideration.