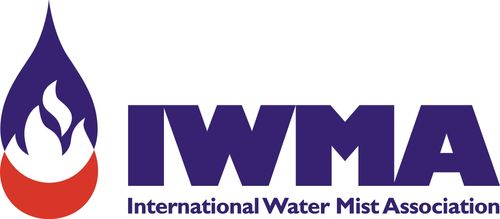 IWMA (International Water Mist Association)
Stand: 5/C125
| Fire Prevention
| Sprinkler Systems
| Suppression Systems
The International Water Mist Association (IWMA) supports the development, research and applications engineering of generic water mist systems. IWMA is involved in the work of CEN TC 191 / WG 10, NFPA 750 and 25, VdS 3188, IMO (International Maritime Organization) and EMSA (European Maritime Safety Agency, European Commission).
Tel:
+49 (0) 174 301 3878
Videos
The presentation on water mist given by IWMA general manager Bettina McDowell gives those who have not yet had the chance to have a closer look at the technology a first insight.
News
As with anything you acquire you want to make sure you have a good product. And especially when it comes to fire protection – something that in an emergency shall protect lives, properties and / or jobs – you want to make extra sure that you buy and integrate a system that does the job it is supposed to do.

It all started with marine and offshore applications. However, for many years water mist systems have been installed in buildings on solid ground. When it comes to the different classes of fires, water mist ticks more boxes than any other kind of fire suppression system.