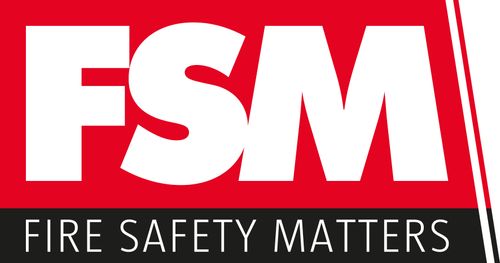 Fire Safety Matters
Stand: 3a/H1
| Fire Detection
| Fire Prevention
| Passive Fire Prevention
| Testing and Approval Services
| Training Provider
| The Fire Safety Event
FSM is the biggest publication in the UK fire sector covering the latest news, prosecutions, case studies, regulations, standards, products/services.
FSM is the Lead Media Partner for the Fire Safety Event and has a database of 50,000+ subscribers. Our website is also home to CPD accredited podcasts and webinars.
Address
Western Business Media
Dorset House
64 High Street
East Grinstead
West Sussex
RH19 3DE
United Kingdom
Videos
Episode 19 of the Fire Safety Matters Podcast includes an exclusive first interview with Peter Baker, the newly-appointed Chief Inspector of Buildings for the new Building Safety Regulator.
News
ENTRIES ARE now open for the new Fire and Security Matters Awards organised by Fire Safety Matters and Security Matters magazines – both of which are published by Western Business Media – in association with the Fire Industry Association (FIA).

THE FIRE Industry Association (FIA) has signed a strategic agreement with Western Business Media, the publisher of Fire Safety Matters magazine, which will see the two organisations jointly launch a new fire and security awards scheme as well as publish an annual guide for the UK's fire safety sector, while also bringing new benefits for FIA members.