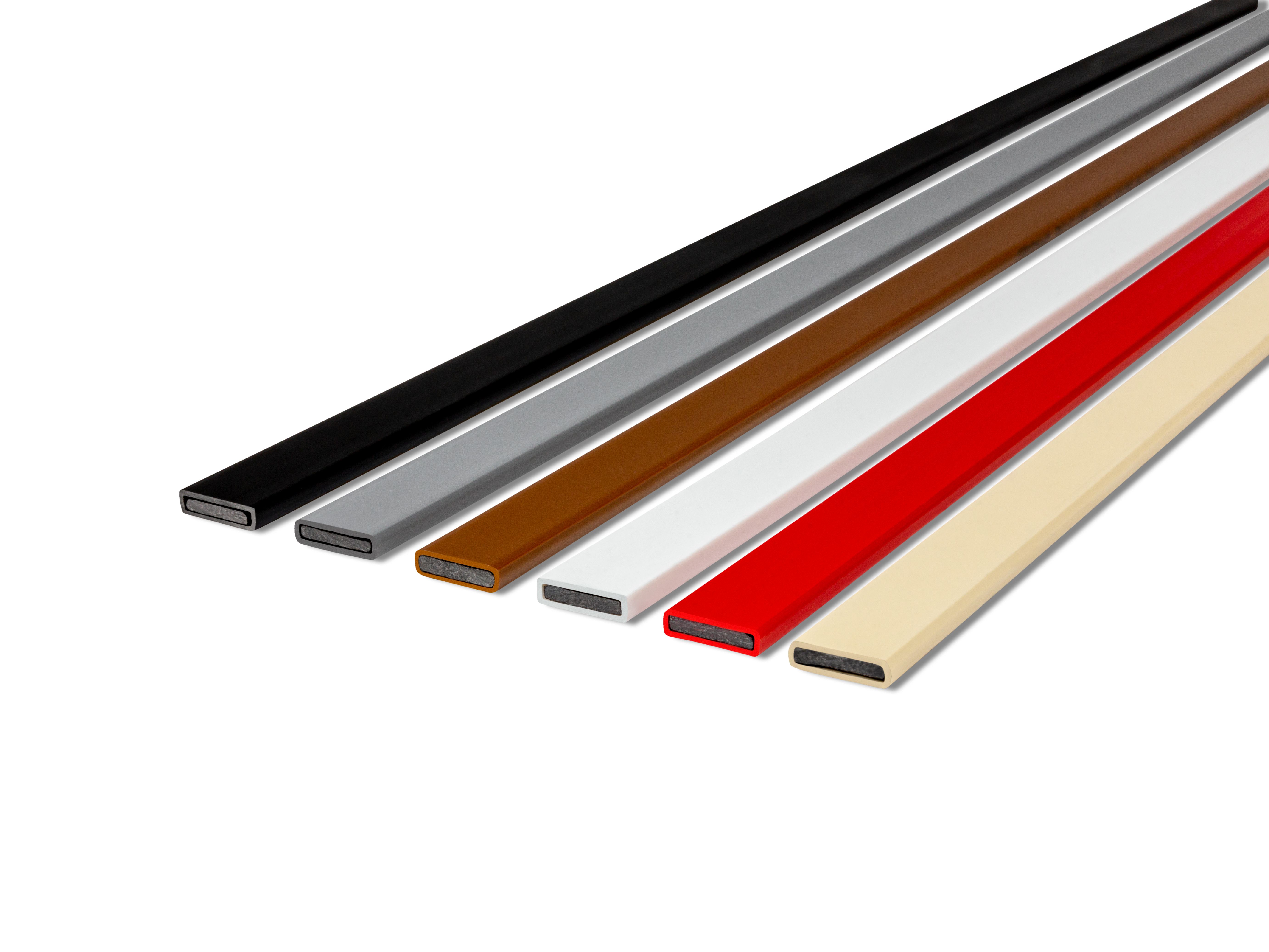 For most latched single-leaf single-swing 30 minute (FD30) timber fire-resisting door assemblies, a single 10 mm x 4 mm strip of
Therm-A-Seal down each jamb and across the head will normally suffice.
Unlatched single-leaf assemblies may be satisfactory with a 10 mm x 4 mm Therm-A-Seal but, depending on the nature of the door, it may be necessary to increase the size to 15 mm x 4 mm.
Some latched single-leaf single-swing 60 minute (FD60) timber fire-resisting door assemblies, will satisfy the requirement of the BS476: parts 20 and 22: 1987 test procedures when fitted with a single 20 mm x 4 mm strip across the head and down both jambs.
If improved performance is required, a pair of 15 mm x 4 mm will ensure better protection around the hinges and across the head.
The intumescent foam produced by Therm-A-Seal has high temperature tolerances and so is well suited for use with steel
framed timber door assemblies where conventional intumescent foams may break down.
It's flexible and resistant, and no special measures are necessary to ensure Therm-A-Flex expands on heating when required.
The material accommodates tight corners, pipes or tubes, ensuring superiority in performance and application compared to other strip seals.
As the first UK manufactured exfoliating graphite based product, this market leader is a general-purpose intumescent material with high expansion foam qualities and a firm pressure.
Categories
Fire Prevention
Passive Fire Prevention