14 Apr 2023
Talentum® Spark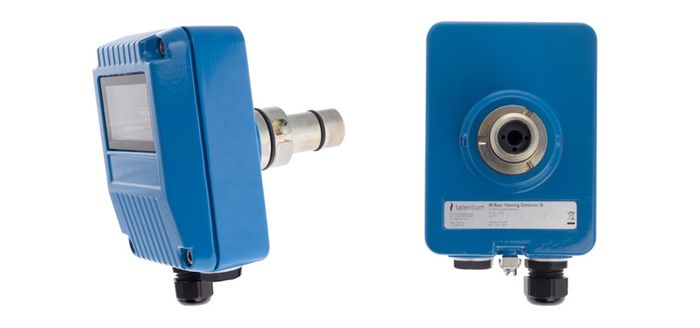 Many different sources can cause sparks:
Blunt tooling
Dryers
Heaters
Hot bearings
Hot surfaces
Friction
If these sparks are picked up by the pneumatic ducts and transported to silos, it can lead to a catastrophic disaster. In a confined environment, such as ducts or silos, combustion can lead to an explosion due to the building pressure of rapid combustion in enclosed environments.
By using a specialised IR sensor, the Talentum® Spark can respond to 1.0 to 3.0μm light emitted by sparks and prevent them from reaching silos of materials where an explosion could then occur.
Spark detection is a proactive measure of explosion prevention, leading to decreased downtime for your factory.
Key Features
Operates at temperatures of up to 55°C
Die-cast zinc alloy housing
High sensitivity to embers or sparks
Very fast response time
Detects through layers of dust or dense material flow
Ideal for use on extraction ducts or machinery protection
Suitable for enclosed and dark areas
Intrinsically safe option for hazardous areas
Applications
Dust collectors
Storage silos
Dryers
Conveyor/bucket elevators
Rotary filters
Baghouses
Food processors
Pneumatic ducts
Grinders
Categories
Extinguishers
Fire Detection
Fire Prevention
Training Provider