13 Jan 2021
System Layout Drawings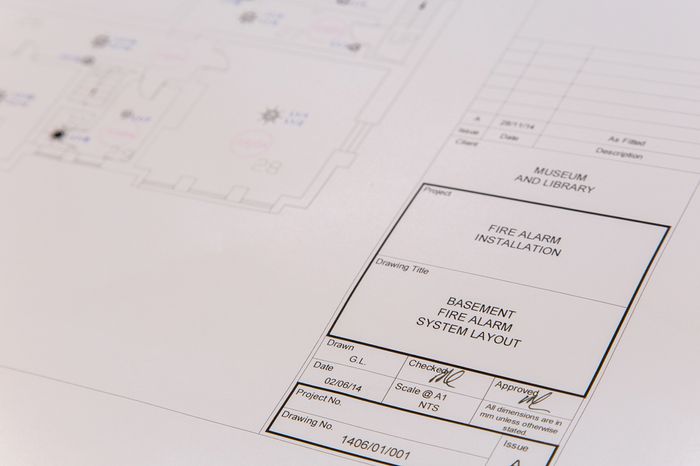 When installing or modifying a fire alarm system, as part of the document process, as fitted drawings must be provided to the premises manager.
These drawings should include:
The positions of all control - indicating and power supply equipment. The positions of all the fire alarm control panels, repeater panels and all associated power supplies.​

The positions of all manual call points - fire detectors and fire alarm devices. We use a different symbol for each type of device; including a key or legend, detailing what each of the symbols are. ​

The positions of all equipment that might require routine attention or replacement (e.g. short circuit isolators and remote indicators).​

The type, sizes and actual routes of cables - We add a note to all your drawings detailing the cable type and size.
Whether you need drawings for your tender, working drawings to help with the management of the project, or As Installed drawings to complete your project - QDOS can help. Simply email images of your marked-up plans, or post the more complex ones and let QDOS do the rest!
Contact us for pricing and information on 03333 441516, or email us hello@qdos.biz