12 Apr 2023
SPIRA 6000 Series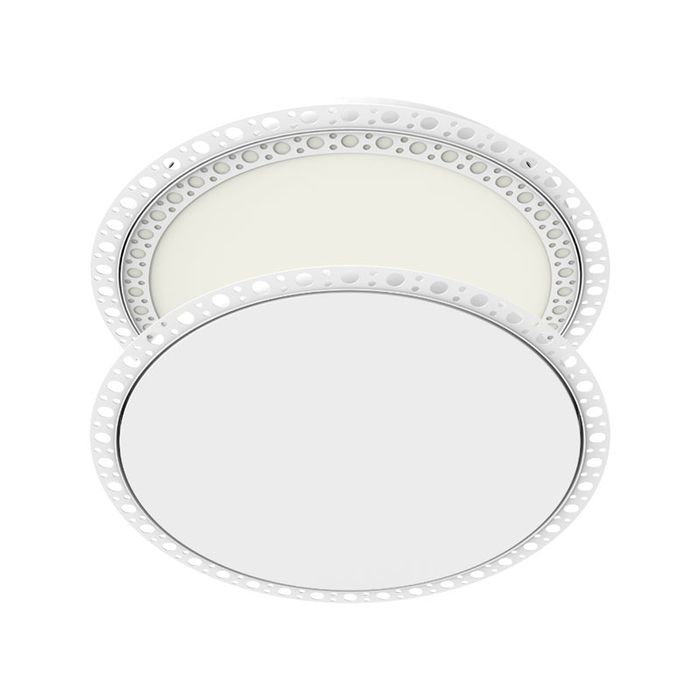 Profab's SPIRA 6000 Series circular ceiling access panel is an entry-level, non-fire rated, single door configuration, access panel specified for aesthetic reasons. It can be used in new build and refurbishment projects.
The circular metal frame is designed to hold a circular metal-faced door through a rotating bayonet lock retaining system. The round, twist-in and out access cover is available with a plasterboard lined (PD) door or a flush metal faced (MD) powder-coated door. The door opens towards the user and can be removed during installation or if damage occurs.
The SPIRA 6000 Series decorative circular access panel frames are manufactured with a choice of two frame options. A beaded frame (BF) can be used where a concealed finish is required. This circular ceiling access panel is typically installed prior to any tape and jointing or skim-coat plastering. It is supplied powder-coated white primer all over and can be decorated on-site to match the adjacent ceiling finish.
Alternatively, a ceiling panel with a 25mm flush-faced picture frame (PF) can be supplied. The picture frame will remain visible, making this option ideal for retrofitting projects. The ceiling panel is supplied powder coated RAL9010M as standard. Other RAL colours can be specified at the time of order.
A range of sizes is available from stock, from 200mm to 600mm diameter, or if a bespoke size circular ceiling access panel is required, this can be custom manufactured to meet your exact specification.
Categories
Fire Prevention
Integrated Security & Fire
Passive Fire Prevention