19 Jan 2022
Safewood Anti-Viral Smoke and Flame Retardants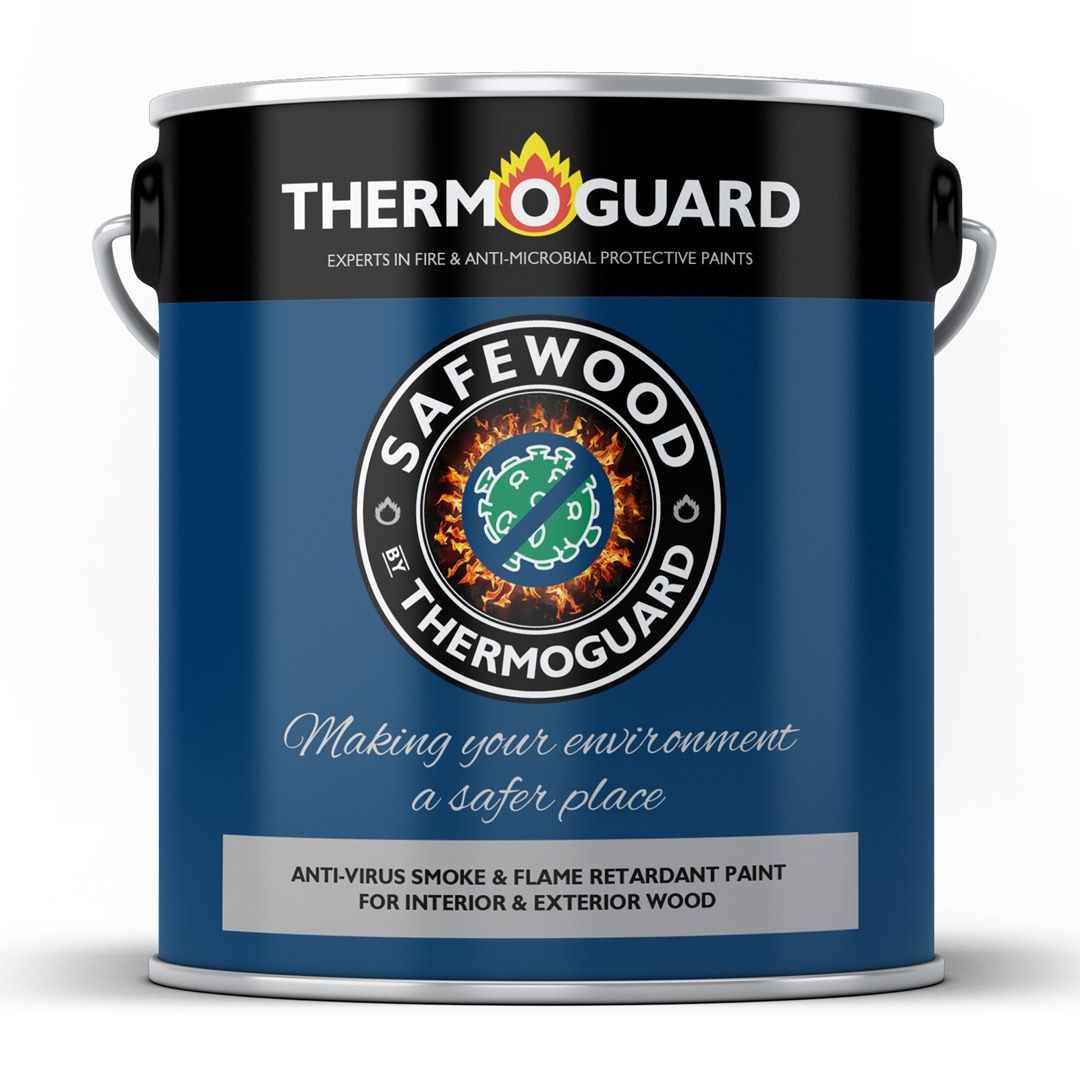 Decorative finish applied over Safewood Insulating Basecoat or Timbercoat Insulating 30/60.
Safewood system protects wood and wood-based boards
Achieves BS EN Class B s1 dO safest standards for toxic smoke s1 flaming droplets dO and flamespread. Class O compliant.
91.5% Coronavirus reduction in 2 hrs - Anti-Viral 1 Log compliant for coated surfaces
99.9% bacteria reduction in 24 hrs. Anti-Bacterial 1 Log Compliant coated surfaces
Colour range - NCS, RAL, BS4800, BS381 and Thermoguard Select
Can be used on suitable external timber cladding. Best to apply to all sides.
If not practical, seal void with fire rated foam and acrylic intumescent mastic.
Can be used as part of a system to achieve 30 or 60 minutes Fire Resistance
Finished system provides a smooth aesthetically pleasing durable microbial resistant finish proven to resist scuffing in high traffic health and residential care settings settings when tested to ISO:11998:2006 making it ideal for wooden panels lift lobbies and corridors.
Note: for the highest resistance to stains and scuffing always use Satin.
Categories
Fire Prevention
Passive Fire Prevention