23 Jun 2021
ramis - Compliance made simple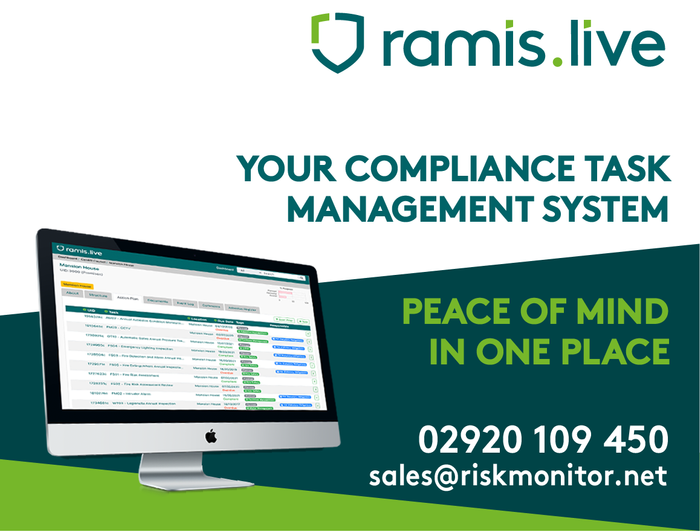 To help you manage the outcome of your fire risk assessment and the ongoing maintenance of your active and passive compliance measures, we've developed a simple to use online compliance management system called ramis.
ramis is used in over 100,000 properties and is helping organisations manage more 1.5 million compliance related tasks. ramis has been designed to allow you to record, manage, evidence and report on your fire safety responsibilities that will send proactive notifications when you need to take action.
ramis allows you to:
Access and update your 'live' fire safety information dynamically so that there are no time delays
Import existing fire risk assessments and maintenance schedules so you hit the ground running and lose none of your previous investment
Find your data quickly ino ne easy-to-use system
Generate accurate and up-to-date management reports
Access your fire safety information 24 hours a day, 7 days a week, 365 days a year with any internet enabled device
Get proactive task reminders when you need to take action
Track and audit you fire safety performance
Benchmark fire safety across your portfolio
Upload and share fire safety policies, procedures, building plans and other related documents
Upload evidence against the actions identified in your risk assessments to show compliance with your legal responsibility
Significantly reduce the useof paper
Cut your administration time
Gain peace of mind that you are actively managing your fire safety responsibilities.
ramis can also manage:
Gas safety
Electrical safety
Asbestos
Legionella
Property maintenance
Vehicles
Contractors
Accidents and more.