13 Apr 2023
Nimbus Notify App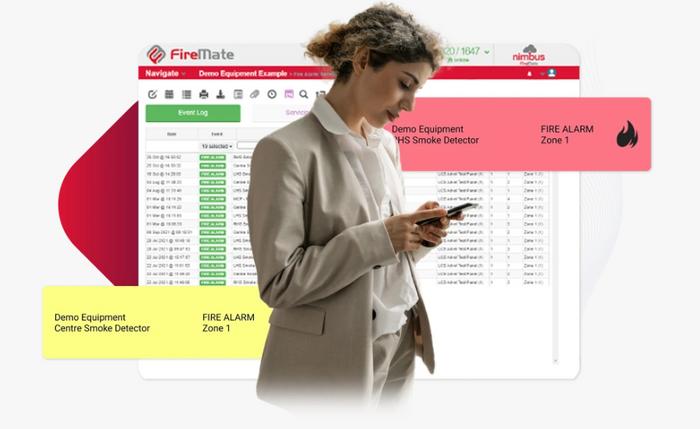 Be notified when key events occur on your fire panel and respond in real-time. Anywhere. Anytime.
The Nimbus Notify App is a mobile application that delivers cloud-based Nimbus fire alarm event notifications directly from fire panels and connected systems to you on your phone or computer.
Full support for Android and Apple iOS devices means push notifications of key events are displayed even when the device screen is locked, and the application is closed. Real-time access that puts you in the picture.
Subscribe to events
Events include Confirmed Fire, Fire Alarm, Reset, Fault and any other Nimbus event type. The app is totally configurable, with alerts that repeat until cleared, selectable sounds, and the ability to give feedback on the cause of the event, which is ideal for recording false and unwanted alarms.
Receive in-depth information
Notification information includes the client, site of the event, event type and device description such as panel, loop address and more.
Be connected
Collaborate with other users across your team by providing in-app feedback to clear false alarms and record the reason for a fault.
Find out more: https://firemate.com/en-gb/solutions/nimbus/notify
Categories
Fire Prevention
Integrated Security & Fire
Software & IT