07 Apr 2021
N60 Fire & Smoke Seal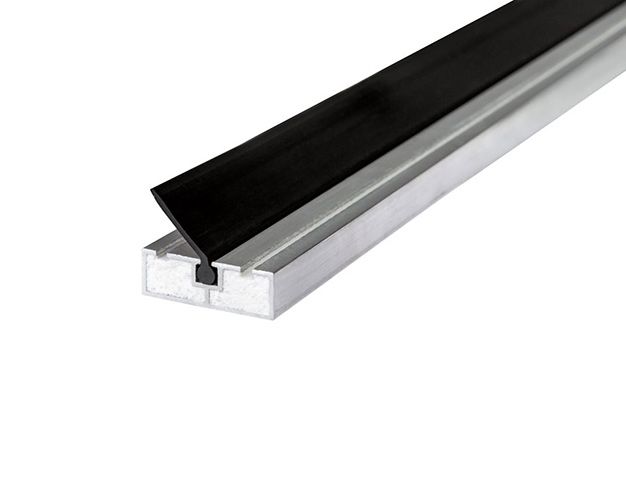 N60 is a combined fire and smoke seal for 60 minute, single action fire and smoke-resistant doorsets.
The N60 Intumescent Fire and Smoke Seal consists of an extruded aluminium alloy profile, having two reservoirs of Sealmaster intumescent material and a self-extinguishing, flame-retardant elastomeric blade.
In normal use, the elastomeric blade seals the gap between the door and the frame, and acts as an efficient draught seal. The seal is interrupted at the hinges and lock/latch plate positions, and protection at these points is provided by Sealmaster Intumescent Plugs.
In the early stages of a fire, when smoke is prevalent, the elastomeric blade provides a barrier to the passage of smoke and hot gases. As the fire develops and reaches the N60 Intumescent Fire and Smoke Seal, the intumescent material foams, swells and fills the gaps between the door and the frame. Since the foam remains soft during the period of intumescent action, it has the ability to re-seal the gap, should the door warp or be moved for any reason.
In new door sets, the intumescent fire and smoke seal is rebated into the head and jambs of the door frame, and is aligned with the centre of the door edge. Where N60 Intumescent Fire and Smoke Seal is fitted to an existing door assembly, the top rail and stiles of the door are easily rebated.
Categories
Fire Prevention
Passive Fire Prevention