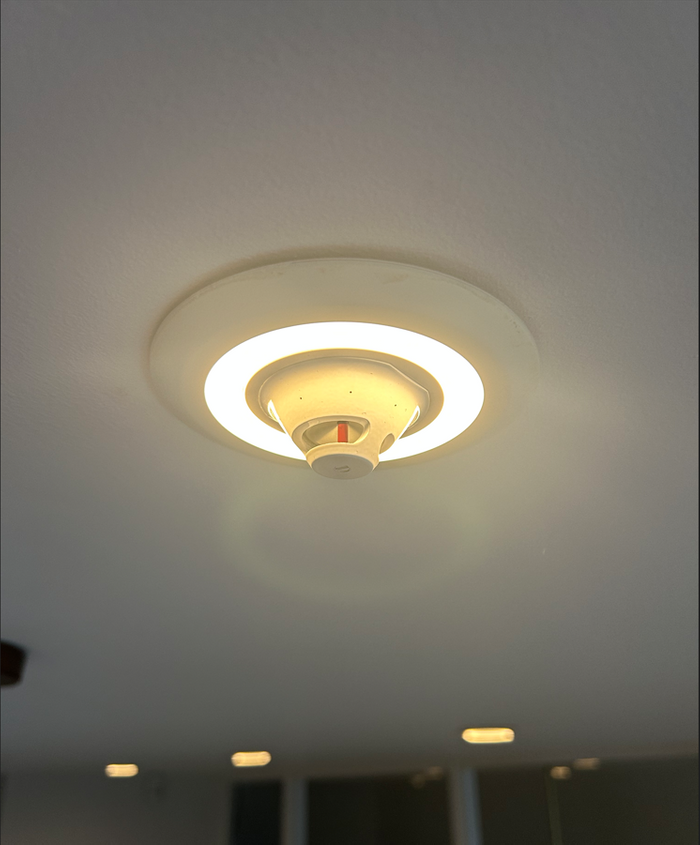 For years the fire suppression industry and design industry have clashed on who should compromise where a fire suppression nozzle/head and a light should be placed.
That frustration is over... bringing you Lumi-mist®!
iMist™ have partnered with Lumi-Plugin to offer a solution where the mist nozzle can be mounted within a light fitting providing the designers with more flexibility when designing their ceiling architecture.
The products have been tried and tested at the FPA with a successful test report, and are now being installed in properties across the UK.
The partnership is a real testimony to the market-leading sustainability and future-looking approach that has always been at the forefront of everything iMist™ does.
All the protection of a traditional sprinkler system without needing to install a water tank. Lumi-Mist® helps safeguard properties through mist fire suppression, offering more environmental – but still effective – protection.
Find out more here: https://www.imist.com/lumi-mist/
Categories
Fire Prevention
Sprinkler Systems
Suppression Systems