15 Feb 2023
Inim PREVIDIA216R MAX Control Panel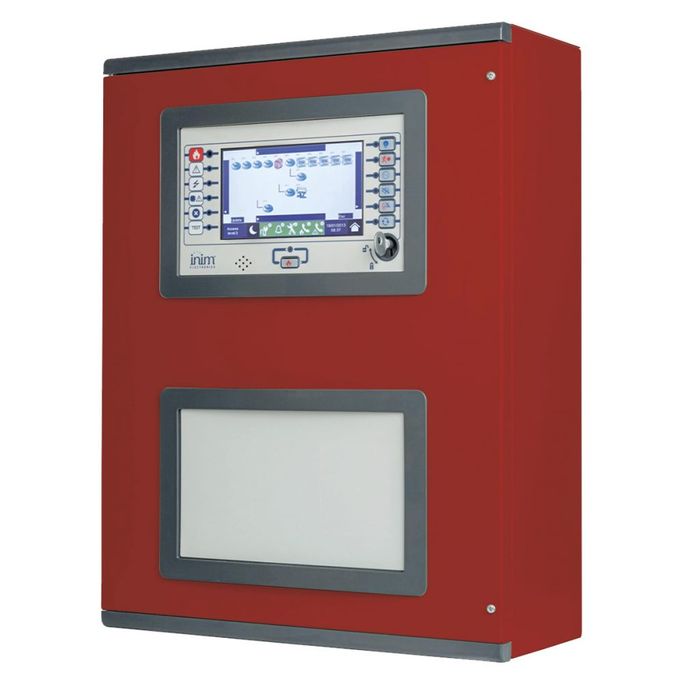 Analogue addressable smoke detection control panel equipped with 2 loops, expandable to 16 loops, max 240 addresses per loop, 1000
zones Multiprotocol. 7" Touch screen. TCP/IP and HORNET+ network connectivity. 5,2A Switching power supply Max. 2 x 12Vcc@24Ah batteries CPR Certification EN54pt2/pt4/pt21 and EN12094pt1 LPCB Approved. The Cabinet Colour is Red.
Previdia Max control panels can comprise a single cabinet or several cabinets (max. 4) assembled together.
The control panels can be used individually or interconnected in a network, the network connection can be achieved through an RS485 BUS, via a TCP-IP connection or by means of a combination of both.
Configuration of the base control panel:
Metal cabinet
N°1 FPMCPU module - control unit with display
N°1 IFM24160 – 4A power-supply modules with built-in battery charger
N°1 IFM2L – 2 loop management module
Categories
Fire Detection
Integrated Security & Fire
PA/VA Systems
Sprinkler Systems
Suppression Systems