15 Feb 2023
Inim EITK2000 Detector Configuration Kit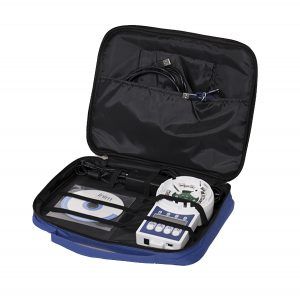 Kit for manual addressing, configuration, maintenance and diagnosis of systems based on ENEA series devices
The EITK2000 is a kit composed of the EDRV2000 driver, the FireGenius-PRO software and a series of accessories for connection and power supply.
The EDRV2000 driver, thanks to its ergonomic shape, provides an easy way of performing the manual addressing operations related to addressable analogue devices from the Enea series when you do not want to use the automatic addressing function provided by Inim control panels.
The driver is also equipped with an "ICP" communication port which makes it possible to connect to fire alarm signallers from the Iris and Enea series and configure their operating parameters (select tones/alarm messages, volume, flasher brightness, etc.). By means of the driver and the FireGenius-PRO software, it is also possible to create custom tones/messages for signalling devices either by extracting tones from the vast library available and composing tones of your liking or starting from audio files.
The kit also allows you to take full advantage of the unique features offered by LoopMap and Versa ++ technologies integrated into the addressable analogue detectors of the ENEA series.
Categories
Fire Detection
Integrated Security & Fire
PA/VA Systems
Sprinkler Systems
Suppression Systems