01 Sep 2022
Hempel Engineering and Estimation Technology (HEET)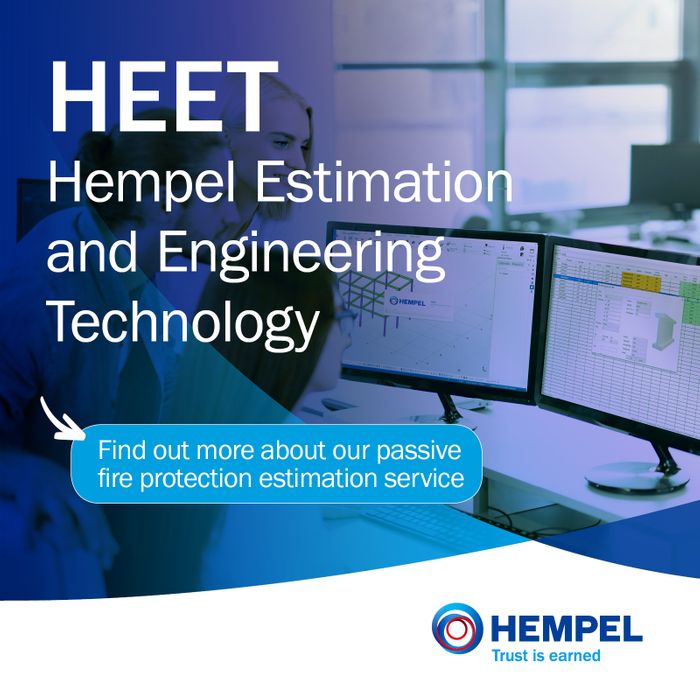 HEET gives you the power to perform self-help intumescent coatings estimation without dependance on PFP coatings providers or third party engineering services.
The estimations are automatically calculated in accordance to project location and design codes. The program was developed to provide our customers with a quick, easy and accurate solution to perform simplified intumescent coatings estimations.
Experience some of the key features of HEET:
Section factor calculations
Default limiting temperatures
Cellular beam calculations
Customisable user interface
Project dashboard and libraries feature
New features coming soon to HEET: Tekla integration and Structural Fire Design modules will be included in HEET. These added features will pave the way for greater seamless intumescent coatings estimation experience.