Gap Vent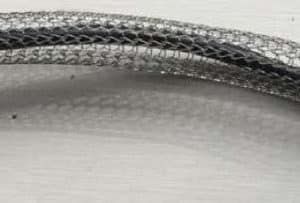 A unique quality of the gap vent is that it is flexible. It can be pressed flat but will bounce back to its original shape when the pressure is released. This property makes the gap vent suitable for use in small air gaps of varying width. The product is easy to install by hand and is barely visible from the outside once installed. The vent is easy to remove without leaving any trace on the building, making it well suited for listed/protected buildings.
The Norwegian organization for cultural heritage recommends the product in its guide for fire protection of old wooden churches.
The gap vent is a vent developed by Securo with the aim to secure small, uneven gaps and openings in old wooden facades while maintaining required venting. Typical application can be openings at ends of roof boarding. The gap vent will secure these openings while ensuring necessary venting.
Categories
Fire Prevention
Passive Fire Prevention