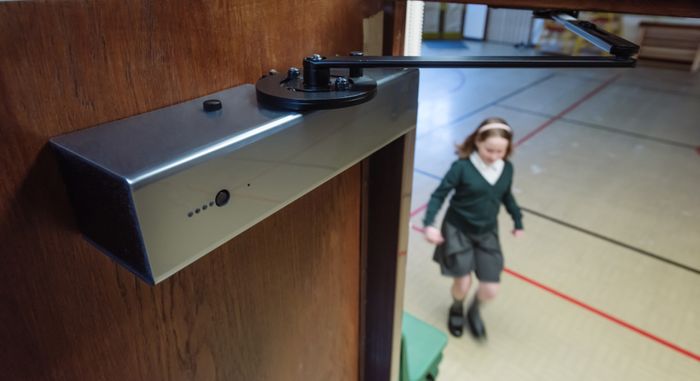 Keep your building hygiene-secure
Freedor Pro can help you improve your hygiene measures. Reduce touch points throughout your building by placing the doors open and limit the need for people to touch door handles. By placing your doors open, you will have the added benefit of better air circulation. Good ventilation is known to be one of the most effective ways of preventing the spread of germs.
Improve access
Self-closing fire doors can act as barriers for people with mobility issues due to the weight of the door and the force of the closers. Freedor Pro allows you to place your door open at any angle and its free-swing feature makes the door feel weightless. Improving access can be empowering for the users and it allows them to be independent.
Suitable for high-risk areas
Freedor Pro is controlled by a radio signal from ProHub, which is connected to the fire alarm panel. Because the Pro Range will act in line with the fire alarm panel, you can install them in high-risk/Cat A areas.