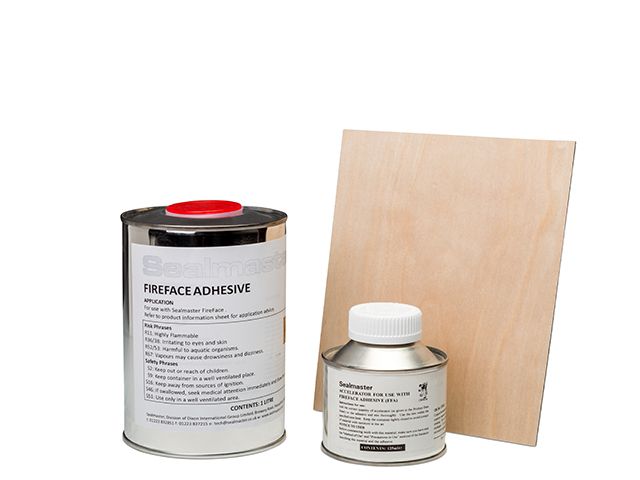 Sealmaster automatic drop seal has been engineered to fill the gap between the door bottom and the floor or threshold plate. The seal is operated automatically by pressure against the door jamb on its adjustable plunger. The spring loaded mechanism ensures a self levelling sealing along the entire door bottom length. The mechanism retracts into the aluminium case when the door is opened.
The Sealmaster dropseal has been tested to BS EN 1634-1 2014 BS EN 1363-1 2012 and BS476 Part 22. Test data available on request. It has been durability tested to over 1,000,000 cycles. Test evidence on request. The case and carrier is Aluminium ENAW 6060 T6 with an extractable internal mechanism with steel leaf springs, the seal is in self extinguishing silicone VMQ.
FireFace Plus is easily applied without damaging the fabric of the door. It can be fixed beneath or between beads and mouldings. A solvent based contact adhesive is available. Small gaps and joins are made good with Sealmaster Masterseal – a gun-applied intumescent compound which can be sanded and decorated. FireFace Plus can be decorated with emulsion or oil-based paints to match in. FireFace Plus can also be stained or veneered.
Categories
Fire Prevention
Passive Fire Prevention