31 Jan 2022
FireAngel Connected Dashboard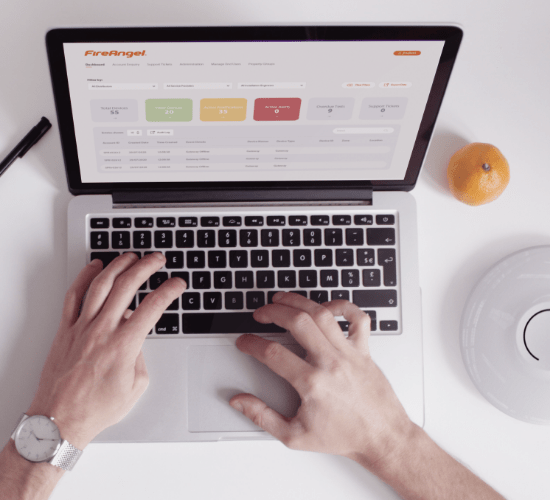 Every aspect of a device is captured and logged automatically on the system, including installation training and compliance records, to comply with Dame Judith Hackitt's 'Golden Thread' of digital information of a building.
Installation images and location identifiers arm maintenance teams with full insight before any site visit. Once an installation is complete, each property will be signed off by a FireAngel trained installer – providing an instant digital certificate of compliance against BS 5839:6.
With API integration with other asset management systems available, the Connected dashboard enables device and property data to be accessed in one centralised location, removing the burden of manual data trawls or the need to train staff on multiple tools.
From within the installation dashboard, housing providers can view full alarm history reports for individual properties and perform a recorded test event remotely. This can either be a sound test, with a resident's go ahead, or a silent test across all alarms within a property.
Find out more, visit: www.fireangel.co.uk/connected/
Categories
Fire Detection
Fire Prevention
Home Automation
Smart Buildings