08 Mar 2022
Fire Rated Ducting and Dampers Module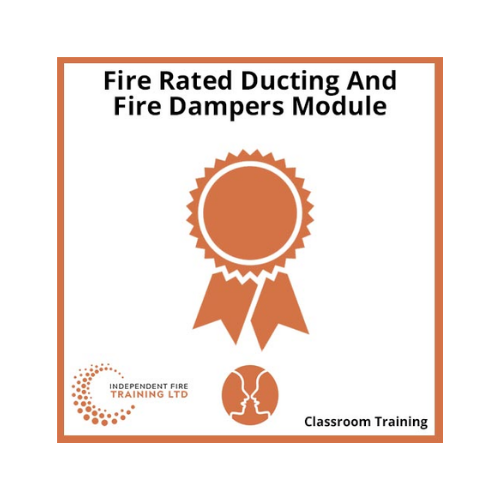 The first part of this course introduces the different types of fire rated ductwork and dampers and why they are required in buildings, relating this to the building regulations and associated documentation.
This section is followed by details of how the fire rated ductwork and dampers are tested.
The next section provides a brief synopsis of the types of ductwork systems and fire dampers, as well as:
some essential points relating to those systems within a building.
a detailed look at the types and designs of fire rated ductwork and dampers
the specific make-up of the duct system, hangers, bearers, fixings and supporting construction.
The penultimate section presents details on the ancillary equipment for the ductwork and fire damper system and the associated penetration sealing system.
The final part of the module briefly deals with health & safety, storage and handling of ductwork and fire damper systems.
Categories
Passive Fire Prevention
Training Provider