10 Feb 2022
FC600 Addressable Fire Control Panels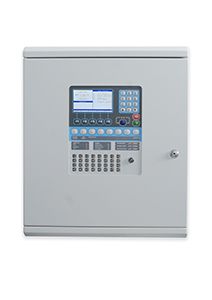 Features:
Two new panels: FC602S and FC604S.
4.3-inch (109.2-mm) colour LCD screen with 32 fire and fault zonal LEDs integrated into a simple interface.
Easy installation and maintenance while allowing intuitive operation with minimal errors for installers, contractors, facility management and other building staff.
The FC602S Addressable Fire Control Panel is a two-loop panel with options to run two standard-power loops or one high-power loop with a maximum of 250 addresses.
The FC604S Addressable Fire Control Panel is a four-loop panel with the option to run four standard-power loops or two high-power loops with a maximum of 500 addresses.
Each panel offers a 10,000-event log and comprehensive point management and disable functions to give users full control and reduce service and maintenance efforts.
FireClass addressable fire control panels work alongside other Johnson Controls fire protection, life safety, and connected building technologies to help keep people and buildings healthy and safe. To learn more about the FireClass FC600 line of addressable fire control panels, visit fireclass.co.uk.