03 Apr 2023
Emergency lighting range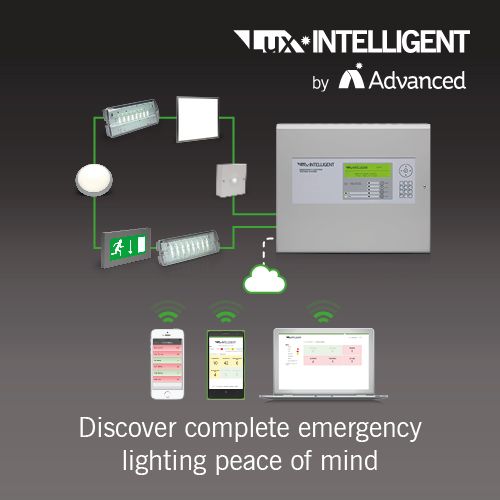 Our emergency lighting range includes our LuxIntelligent automatic light testing panel with remote monitoring. This makes it easy to test your lights and automates compliance and maintenance planning. It's quick to install and simple for technical engineers and security staff to operate, providing a robust solution that will take care of your emergency light testing for the next 15 years or more.
We also offer a wide range of standalone LED luminaires and exit signs including our EasySafe low voltage range which works seamlessly with the LuxIntelligent emergency lighting system. All EasySafe emergency luminaires are quick and easy to fit and service with a simple 'twist and click' installation onto a first-fix base.
The latest addition to our emergency lighting range is our dynamic safety signage. These exit signs help people evacuate safely during a fire or other emergency event and can be automatically triggered via the fire panel. Unlike a static sign, they clearly indicate the safest escape route at all times using pulsing green LED arrows that offer clear, directional signage for occupants to follow, thereby reducing the risk of dangerous bottlenecks and enabling a faster evacuation.