22 Feb 2022
DMS - Emergency alerts direct to your mobile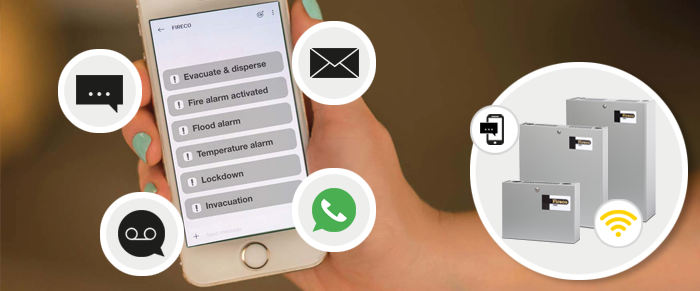 Pre-alarm notifications
Be alerted to the fire alarm before it activates around the whole building. Investigate whether there's a real fire or if it's a false alarm and take necessary action.
Evacuate and disperse aid
Perfect for scenarios that could be considered high-risk for terrorist activity. Everyone will be alerted to leave the building and go in separate directions, rather than gather in one meeting place. Once the premise is safe, DMS will notify people that they can return.
Trigger warnings for different systems
Get notified about changes to the systems in your building. This can range from fire alarms, burglar alarms or even temperature changes to equipment. Have peace of mind that your building is safe when you are not there. DMS can help many different businesses and offers endless possibilities for what you can be alerted to.