07 Apr 2021
Deluge Door & Window Seal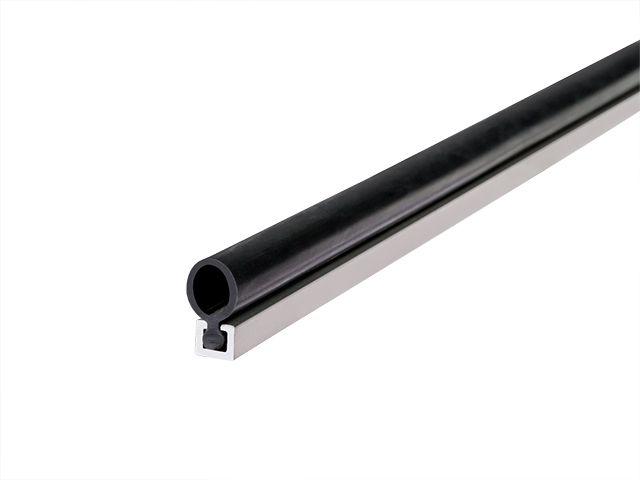 Deluge seals are designed to be rebated into the joinery making them unobtrusive. They are particularly suitable for situations where doors and window frames are to be replaced.
These stop seals, in conjunction with an appropriate door threshold seal and meeting stile seals on double doors are suitable for:
Situations where smoke / gas /air leakage is important. Leakage rates as low as 0.47m3 / hour / metre at 25pa pressure have been achieved when tested.
Dark rooms used for general photographic work on single swing doors.
Situations where noise penetration is important, where up to Rw=10db reduction in sound transmission can be achieved.
Deluge stop seals consist of an aluminium carrier and a wide range of straight blade, angle blade and compression bulb inserts to suit the applications illustrated above and many others.
For heavy compression doorsets, the tubular bulb insert is most suitable. For standard applications, straight or angled blades with a crossbar next to the carrier are usually most suited. For ease of access and low friction operation, the straight and angled blades without crossbars are usually recommended.
The Deluge Seal provides a high performance weather, draught proofing, acoustic and light sealing solution.
A surface mounted stop seal with hidden fixings, suitable for both internal and external single action doors. Deluge seals are also suitable for single action casement windows.
Categories
Fire Prevention
Passive Fire Prevention