BiWire 5 in 1 fire alarm detector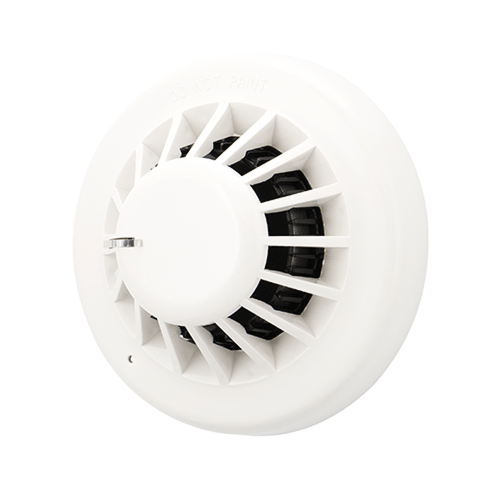 Configurable to one of five settings including three heat detector modes, a setting that helps to prevent false alarms in areas with known high levels of dust, fumes, steam or smoke.
DIL switch mode selection: optical smoke (15m range), multi-criteria opto-thermal (10.6m range) and three thermistor base heat detection (5.3m radius): rate of rise (A2R characteristic 60°C), fixed medium temperature (BS medium temperature 77°C), fixed high temperature (CS high temperature 92°C).
The BiWire 5 in 1 detector provides a complete detector solution for use with Eaton's two-wire BiWire Flexi fire and notification fire alarm system.